Businesses Benefit From Buying Locally
If you are a wholesale customer with a question/concern, or want to register to become one, please contact us today.
It's easy enough to buy a handful of purple carrots at a local farmers' market. But what if you need 400 — or even 4,000 — of them? And what if you want to bring this produce to restaurants, grocery stores, or school cafeterias? Scaling sustainable agriculture has long been a challenge, and Brass City Harvest is already doing it.
Brass City Harvest connects local Connecticut farmers with wholesale customers throughout the state. By buying wholesale, you're providing local farms with reliable revenue and supporting Connecticut's economy, not to mention offering better, fresher, more sustainable produce for your customers. And our business policy means that payment turnaround is quick and efficient.
Brass City Harvest engages FoodLogiQ for food tracking and tracing. Their technology enhances supplier management, food safety compliance, quality and recall management, and whole-chain traceability. With the help of FoodLogiQ, we safely aggregate and distribute enormous quantities of food.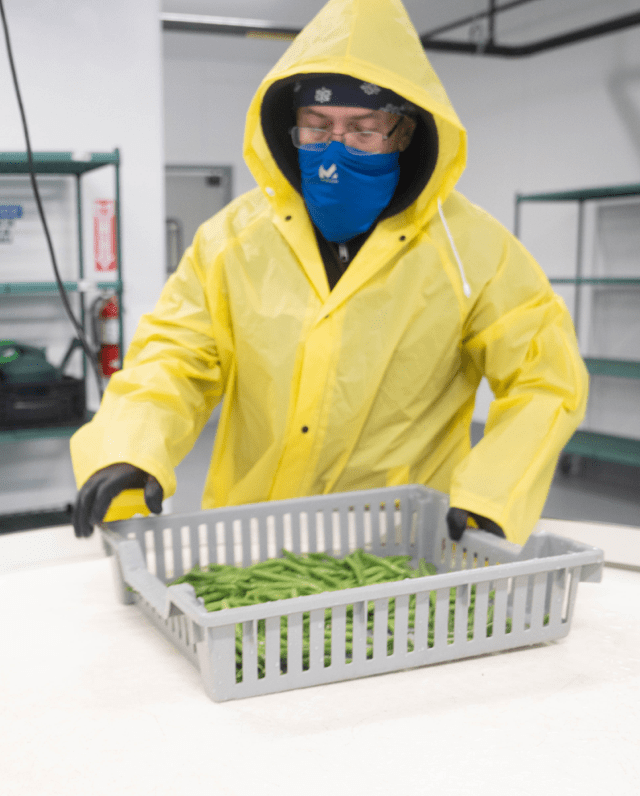 Why wholesale with Brass City Harvest?
Our food is safe, our terms are fair, our location is convenient, and we are set up for mass aggregation and distribution.
Fresh food, safely
Family farms typically lack the resources to logistically address the new, mandatory food safety requirements of the FDA's Food Safety Modernization Act. Failure to meet these new food sanitation standards creates barriers to consumer and wholesale markets for many family farms. Thus, they are denied sustainable revenue and businesses are denied access to locally grown produce.
Our facility was purpose-built to meet all of the standards of the Food Safety Modernization Act. Our food safety staff provides on-farm training and inspection, and farm food is sanitized in a two-stage process through customized equipment and chemical processes to ensure integrity and safety of our farm products. Even our packaging is sanitized.